keywords, bbq grills, smokers,pull behind smokers, grills, grills nc, pig cookers nc, boston pork butts, expanded metal, grills asheboro nc, trailored grill, grills store 27203, grill store nc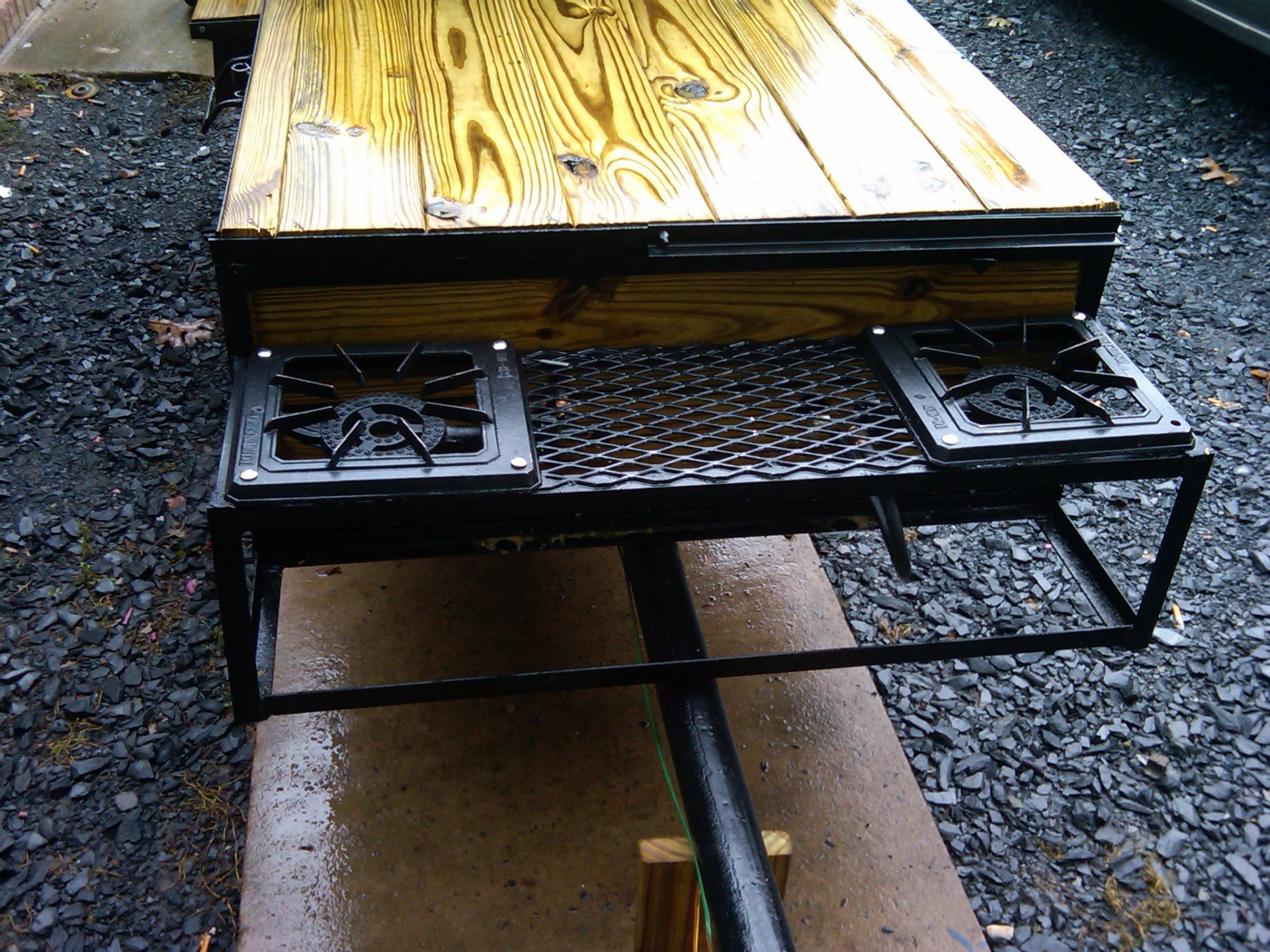 Bolt on side burners that bolt right on to the tongue of your trailer, comes with everything ready to install $268.07 $40.00 shipping.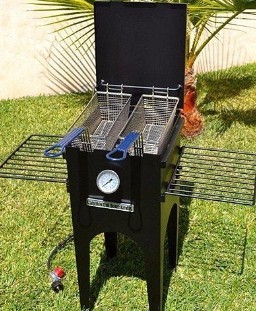 Stainless steel deep fryer
14g 304 Stainless Pan, 2-Commercial Fry Baskets, 1/4" Stainless Rod Rack
2 - Basket Pan 14" x 14" 250.00 40.00 shipping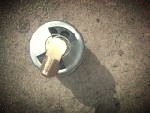 Air mixer, great for your home.made burners comes with shutter plate, orifice and spring it burns a pretty blue flame and is guaranteed to work, standard fits 1" pipe but any size can be made, $35.00, shipping $10.00
All cookers are mounted on heavy duty pull behind trailers unless you ask for something different.
​​We offer an option to buy a cooker without a trailer this cooker is priced, for the cooker itself, cooking grates and smoke stacks. If you want this kind of cooker built on a stand and pneumatic wheels please feel free to ask for a quote.
Cooking surface on large grills are 4x5 = to 20 sq ft this is enough space for a 300 lb hog and room for more!!!
We can deliver all cookers for very reasonable prices.
Please allow 4 weeks build time on larger cookers.